February 12, 2017
Taking it Elswhere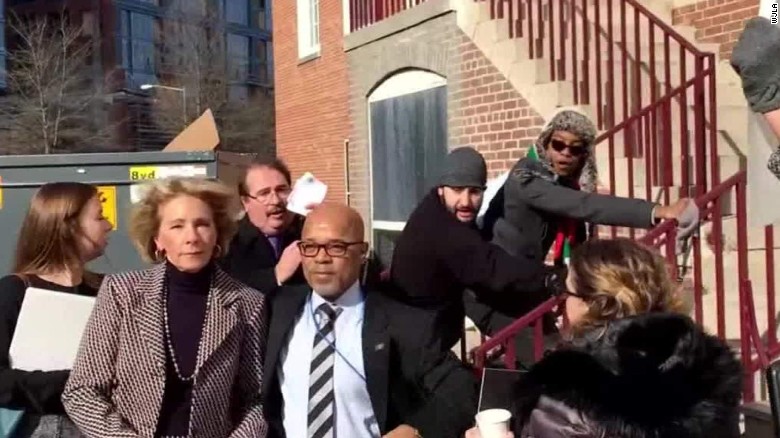 Here's a brief summary of a Facebook interaction with a liberal feminist. It of course resulted in standard liberal feminist debate procedure of name calling, insults, deleting the thread and blocking me from commenting.
I commented on this post https://www.facebook.com/VoteShawnee/photos/a.367919780256799.1073741828.367674920281285/375064496208994/?type=3&theater that a meme comparing the senate majority action against Elizabeth Warten to the civil rights movement was a bit of stretch.
I also noted that this kind of absurd hyperbole likely contributed the electoral rebuke of the Democrat at all levels in 2016.
In a follow up comment - the one that resulted in the insults quoted above - I observed that you could equally use the same meme about the protesters attempting to block the Secretary of Education from entering a school.
I did not note above that in the comment calling me "misogynistic racist" it was also mentioned that Devos bought and paid for her position. I resisted the temptation to snark about how Warren got a senate seat without spending a dime. I wonder what insults that would have caused!
One final comment was added before the whole thread was deleted and I was banned:
"This is a battle cry for women. McConnell perfectly summed up what women have been doing for decades. Pointing out your misogyny and racism isn't name calling. Again, take it elsewhere."
This is elsewhere.
Whomever this VoteShawnee person is, she has clearly shown herself to be dishonest and a coward. SInce I don't resort to mere name calling, here are the supporting facts.
She most certainly did not point out how my comments were in any way misogynistic or racist. She did not because she could not. She said "You're no more than a misogynistic racist." To say that is not name calling is a lie.
Then rather than than continue the debate she deleted the comment thread and blocked me from commenting. That is the Cowardice.
Posted by: Stephen Macklin at 11:14 AM | No Comments | Add Comment
23kb generated in CPU 0.01, elapsed 0.0185 seconds.
34 queries taking 0.0078 seconds, 201 records returned.
Powered by Minx 1.1.6c-pink.